There are many sources online that offer bankruptcy software for consumers; however, bankruptcy-cpr.com is uniquely able to help you better than any other
DIY bankruptcy software
for consumers source we know of.  So much so that a patent on our software is pending with the United States Patent and Trademark office.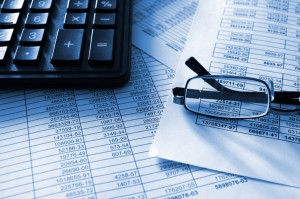 Finding bankruptcy software for consumers is not an easy task, however.  Many of the search result even for this very specific phrase displays results for bankruptcy software for attorneys or displays links to law firm websites.  When one finds bankruptcy software for consumers, then next decision to be made is which one to go with as the price range for bankruptcy software for consumers vary from $49.00 to $400.00.
Below is a comparison as to why not all bankruptcy software for consumers are created equal and why the
bankruptcy software
provided by bankruptcy-cpr.com is the best choice.
QUALIFICATIONS
bankruptcy-cpr.com
Other Sites
We assembled a team of legal, customer-service and programming experts that has 17 years of experience combined preparing Chapter 7 and Chapter 13 bankruptcies as well as working with Chapter 7 Trustees and Chapter 13 Trustees assigned to cases. We're also familiar with the United States Trustee's position on several issues as it relates to the Means Test.
Qualifications to develop bankruptcy software for consumer are unknown. Either they do not provide information about their qualifications or simply are someone or know someone else who has filed bankruptcy without an attorney.
SECURITY
bankruptcy-cpr.com
Other Sites
We value the security of all of your information that's why our entire site is secure. Note the

https

:// and padlock in your url as you're viewing any content on our site. We didn't stop there. To insure you know we are a reputable business, we underwent a Full Business Organization Validation including background check in order to receive the security certificate level that we use to secure your data. This validation process takes 1 week or longer to obtain. Right-click on padlock and left-click "connection".
Does the other site even have a security certificate? Or does it show "Organization (O) Not Part Of Certificate"? If so, there are a few questions you should ask:

Who is really providing the bankruptcy software?
Why is their identity concealed?
Did the website get a "rapid" or "fast" certificate to secure their site from a company that promises a certificates in "seconds" or even "minutes"?

ACCESS
bankruptcy-cpr.com
Other Sites
Our bankruptcy software is in the cloud which means no software to download. This allows for access and preparation of a bankruptcy case from any device at any point that time is available. In fact, bankruptcy-cpr.com user interface has been optimized for mobile devices so that the experience or ability to prepare the bankruptcy petition is not lessened because of the smaller screen. Pinch-to-Zoom is a nice feature for other sites but there's not need to use it on ours just to make text readable.
Requires the download and install of software that forces you to work on your documents from that computer alone. Some disguise themselves as software but are nothing more than a copy of the bankruptcy forms with pop-up sticky notes... others ask for you to complete a long questionnaire and requests that you submit the information to a stranger for preparation.
COMMITMENT TO SUCCESS
bankruptcy-cpr.com
Other Sites
We're committed to making sure you have absolutely everything you need to file a bankruptcy case correctly that we include the cost of the mandatory credit counseling course with your purchase and built the course into our site so you do not have to navigate all over the web to complete the course and resume your bankruptcy documents.
No mention of this required course that must be taken before you file bankruptcy.
TRY BEFORE YOU BUY
bankruptcy-cpr.com
Other Sites
We allow you to demo what you're purchasing before you make a purchase and show what the interface looks like after you've reached the end of any of your sessions.
You have to purchase the software not knowing if it will be easy to use.
SOFTWARE
bankruptcy-cpr.com
Other Sites
Our bankruptcy software for consumers is just that... for consumers. As a result, our bankruptcy software is intuitive in that it does not simply ask you for information and inserts your input into a form. Our bankruptcy software asks you simple to understand questions, analyzes your answers, displays additional questions only if your response requires disclosure of additional information, performs any required calculations and then places that information on all forms that require that information. All of this happens automatically so you never have to answer the same question twice. See Filing Chapter 7 Bankruptcy Without Lawyer for additional ways our bankruptcy software for consumers is different from others.
Should not use the word software in what they offer but hope you make the purchase anyway. Does not provide any of the features that our bankruptcy software offers.
Learn more: Stay tuned as we actually purchase the "software" offered by other online sources and provide you with a real side-by-side comparison.
Court Hearing