Do it yourself bankruptcy forms are readily available for free by the bankruptcy court, local library, or even by performing a quick google search. These forms are available to the public so that people can
file bankruptcy themselves without a lawyer
. However, using sources such as these require instruction on how to fill out the bankruptcy forms.
Why DIY Bankruptcy Forms?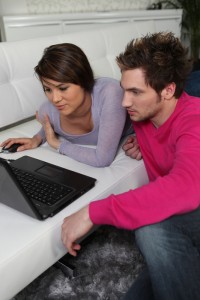 Bankruptcy lawyers can be very costly. The average cost for a bankruptcy lawyer is between $1,000 and $4,000, sometimes more. This equates to a rate of $200/hr to $300/hr based upon the time it takes to prepare a bankruptcy petition and attend any hearings necessary. There are justifications for the rate lawyers charge such as operating expenses which includes salaries for attorney(s), paralegal(s), secretary(ies), receptionist and accountant and operating expenses for rent, parking in major metropolitan areas, telephone, utilities, office supplies etc.. For many people, however, the decision to file bankruptcy is usually the last resort after realizing that expenses exceeds income which means the majority can not afford the added expense of paying an attorney $1,000-$4,000 for a bankruptcy case.
So... why bankruptcy-cpr.com as your source for do it yourself bankruptcy forms?
Not all do it yourself bankruptcy forms are created equal. There are cheaper alternatives to bankruptcy-cpr; however, those are just an glorified version of what you can easily obtain for free. There are even some companies or individuals that state that they're providing bankruptcy software which they are not.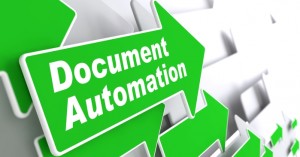 Is real cloud software that allows you to complete bankruptcy forms as a do it yourselfer without knowing anything about the bankruptcy form itself.
Allows you to prepare your bankruptcy forms any time, any where on any device because there is no software to download onto a computer.
Is akin to some of the popular tax preparation software in that we break the entire process down into manageable steps with question and answer sessions.
Cuts through the maze by keeping you from seeing questions that do not apply to your situation.
Eliminates errors or omissions with completing do it yourself bankruptcy forms.
Performs calculations automatically so you don't have to worry about what to add or subtract from or divide into what.
Automatically determines the state exemptions that should be used based upon current and prior addresses.
Reduces duplication of information needed from you whereby when you enter your name once and it appears in all areas and on all forms that requires display your name.
Allows you to pause and save what you're working on at any point during the process.
How long does it take to complete do it yourself bankruptcy forms?
Using free sources for do it yourself bankruptcy forms can take hours if not days to complete all of the forms necessary for a Chapter 7 or Chapter 13 bankruptcy case. Why is that you ask? Because bankruptcy is a complicated proceeding and instructions on how to file bankruptcy yourself can range between 80-300 pages long. Using bankruptcy-cpr.com, however, significantly reduces the time necessary as all of bankruptcy forms are broken down into simple question and answer sessions. Theoretically, one can prepare a
Chapter 7 or Chapter 13 bankruptcy case
in one setting; but, if you find yourself unable to complete your bankruptcy forms in one session, you can pick up where you left off.
Learn More:
Bankruptcy crime