C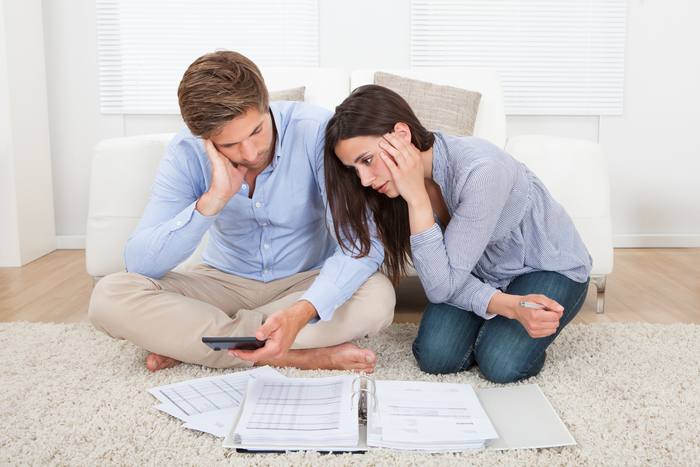 hapter 7 bankruptcy is a chapter under Title 11 of the United States Code that allows individuals to obtain debt relief through liquidation of assets. Chapter 7 bankruptcy is designed for those experiencing a financial hardship and do not have the ability to pay a portion or all of their existing debts.
What will a Chapter 7 Bankruptcy do?
A Chapter 7 bankruptcy is an effective way to eliminate all of your debts and provide immediate
*
relief to a wide variety of financial problems such as garnishments, harassing collection calls, lawsuits, repossessions, and foreclosures. Because of this, a Chapter 7 is commonly referred to as a clean or fresh start. A Chapter 7 bankruptcy will not eliminate (discharge) debt resulting from a domestic support obligation such as alimony or child support, a Chapter 7 bankruptcy will not discharge some tax debt, student loans or debt resulting from personal injury while driving under the influence. There are other classes of debt that are non-dischargeable in bankruptcy; however, those mentioned here are a few of the most common. Debts not subject to discharge means that the obligation for that debt remains after bankruptcy.
Keeping car or home in Chapter 7 bankruptcy - Part I
Even though a Chapter 7 is commonly referred to as a liquidation, it does not mean that you must get rid of your car or home. The liquidation part of a Chapter 7 bankruptcy means that the Trustee assigned to the case will look at all of your assets to determine if there is sufficient equity in the property that would benefit your creditors if the property was sold. Equity is the value of property minus amount owed on any liens against the property. Each state provides a dollar value on various categories of property that is protected in bankruptcy by way of exemptions. Some states even allow you to claim federal exemptions in bankruptcy which may be more generous than the state allowed exemptions. Any property with equity more than the amount in which can be claimed as an exemption is what the Chapter 7 Trustee will review for potential sale so that creditors can receive payment for a portion if not all of what's owed on their account. For example, Florida allows residents to protect 100% of any equity that may exist in real estate used as the persons' primary residence and claimed as their homestead whereas Massachusetts allows homeowners to protect up to $500,000 (as of 2014) of the equity in their homestead. For Florida, an individual can have $1 million in equity in their residence that was claimed as the homestead; but, the home can not be liquidated or sold to take the $1 million in equity for repayment of debts. If a homeowner in Massachusetts has $600,000 in equity, then the trustee may consider liquidation of the home to get the $100,000 in unexempted equity for repayment of debts.
Keeping car or home in Chapter 7 bankruptcy - Part II
Now that we've explained the exemption part of assets. Let's assume the Chapter 7 bankruptcy Trustee has no interest in selling any of your assets because there is no unexempted equity in any property. To keep your house or car you would need to reaffirm the debt via a reaffirmation agreement which tells the bankruptcy court, the creditor you owe, and all parties in the case that you intend to assume responsibility of that debt by continuing to make ongoing payments on the account.  Reaffirming a debt is beneficial in that it allows you to keep your home or automobile(s) or credit card in some cases provided that you make regular payments going forward. If you've had a chance to read our article
The Truth About Bankruptcy Impact on Credit Score
, the added benefit of reaffirming a debt is that the lender will continue to report the positive payment history on your credit report. The rule of thumb for most financial institutions is to allow you to reaffirm a debt in a Chapter 7 bankruptcy if the account is current. If the account is not current, the financial institution may require that you bring the account current before consenting to the debt being reaffirmed. Deciding what debts to reaffirm should be considered carefully as (1) the reaffirmed debt will not be discharged which means (2) a default after bankruptcy allows the lender pursue collection of the debt by all means legally available to them such as lawsuits, judgments, garnishments, etc.
Keeping car or home in Chapter 7 bankruptcy - Part III
The final factor in keeping a car or home in Chapter 7 bankruptcy is to have the income available for maintaining future payments. The budget filed in a
Chapter 7 bankruptcy
must show that your income is equal to or exceeds your expenses if there is a debt you intend to reaffirm. If your monthly expenses exceeds your income, then the bankruptcy judge assigned to the case will want to hear the details surrounding your request to reaffirm the debt as the debt is then considered an "undue hardship" on your finances.
* As long as one has not had more than two (2) bankruptcy cases pending within the last twelve (12) months, creditors are immediately prohibited from engaging in any collection activity without obtaining court permission once a bankruptcy is filed.
Learn More:
An Introduction o Bankruptcy Basics
Posted in Bankruptcy, Chapter-7 Tagged bankruptcy, chapter 7, exemptions, reaffirmation | Comments Off on What is Chapter 7 Bankruptcy?